I am Yanchi, a book designer who also do research and write. I collaborate with artists and am interested in ideas that concern the sociocultural aspects of material and visual culture. Email hi@yanchi.info for more information.
---
History Painting I-VIII
Editorial, Print, Book
A book and a pamphlet designed for artist Sharon Lockhart and her exhibits featuring her artwork, History Paintings I-VII. Echoing the minimal approach and monotone aesthetic of the work, the book narrates using only newspaper clippings of fragmented images and texts, while the newspaper-sized pamphlet leaves only the selected news on each page, dictating how viewers read.
---
The Thursday Literary Salon
Editorial, Book, Writing

A portfolio of texts with images, created by myself and nine other writers, emerged from the writing exercises conducted during our two-month Thursday meetings. With playful size changes, the book weaves together writings and images from ten voices into a new narrative that presents a different story from its original context.
---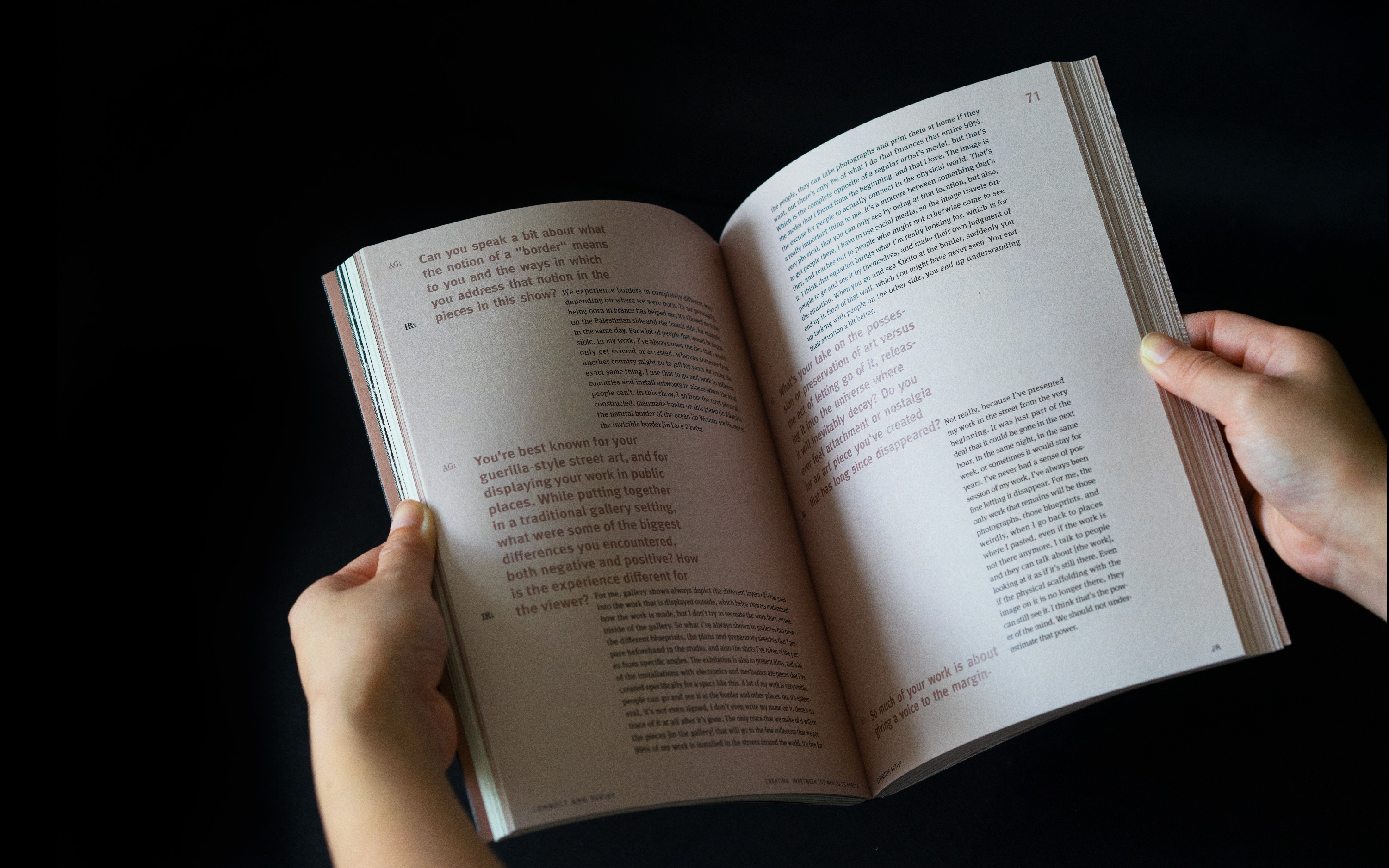 Connect · Divide
Editorial, Book
A concept exhibit catalog with site-specific pieces created along the US-Mexico border. The book includes artists who foreground the division between the territories and connect the landscapes and the people, prompting viewers to reevaluate questions surrounding nationalism and identity.
---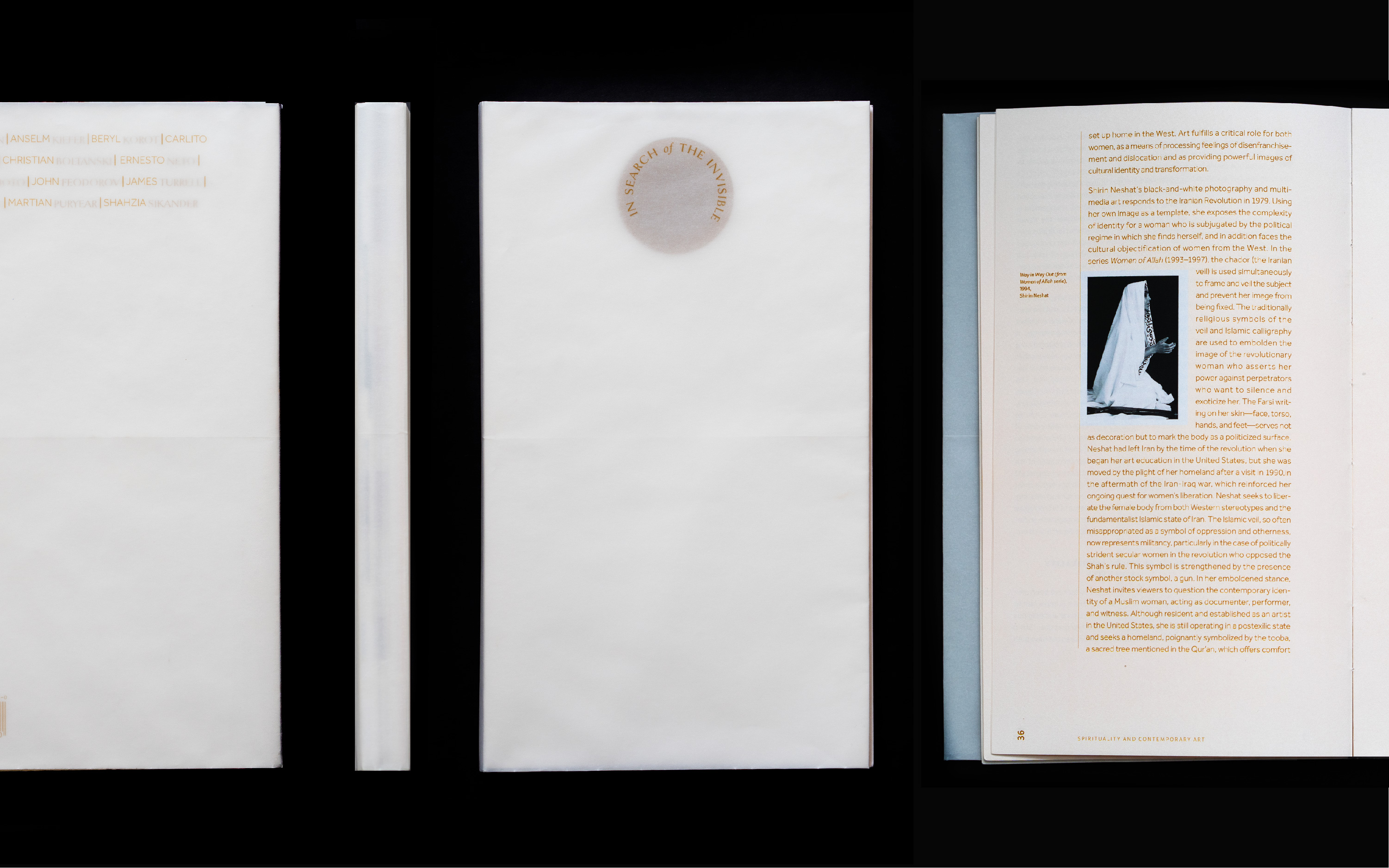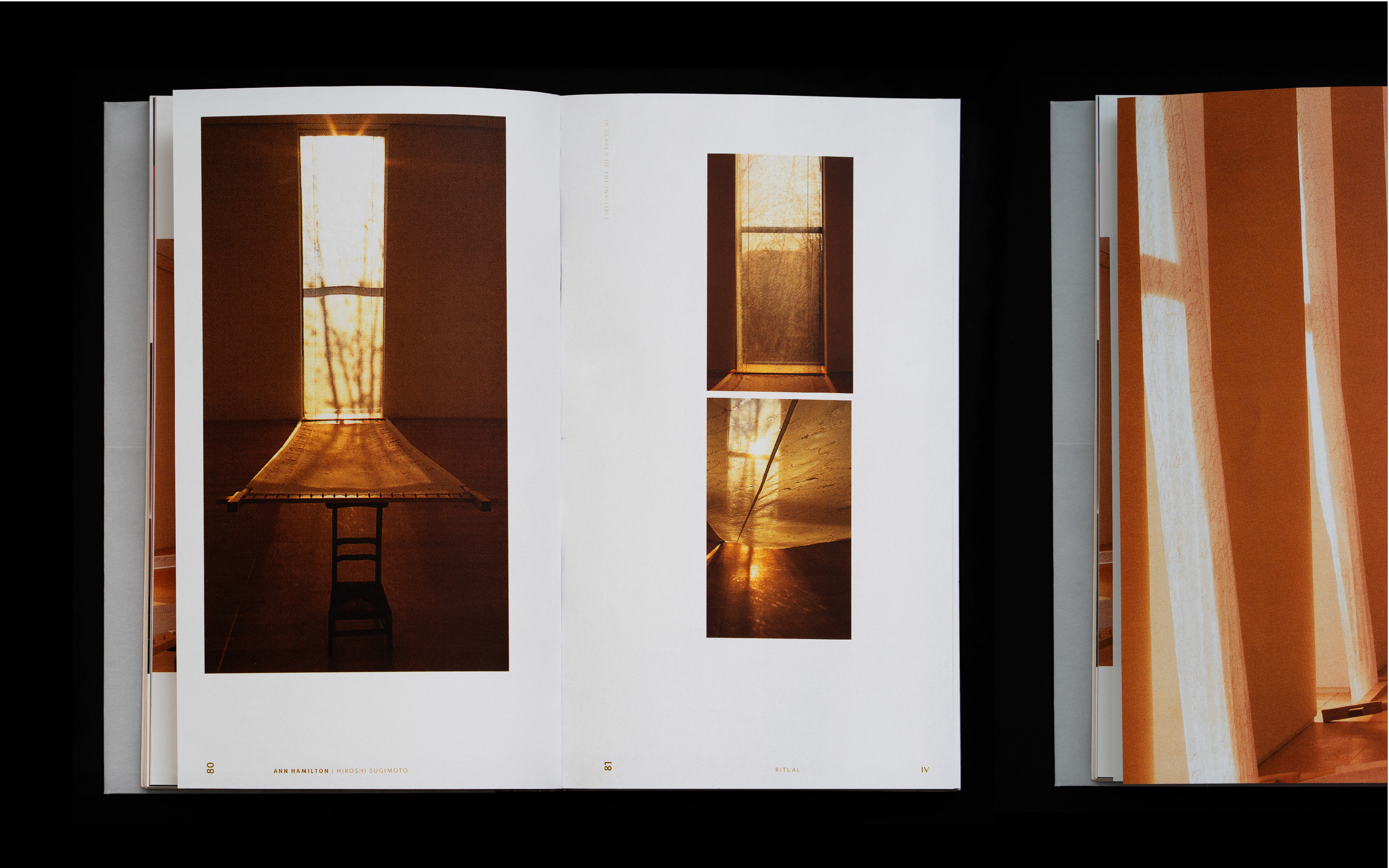 In Search of The Invisible
Editorial, Book
A concept exhibit catalog showcasing artwork that explore ideas of the sublime in relation to religion when technology, spectacle, and excess seem to eclipse nature, myth, and connection.
---
A Many-Headed Monster
Writing


Research done with the L.i.P Collective. A Many-Headed Monster compares the oppression and empowerment of Asian American women in a periodical Gidra, published from the 70s in L.A., and the movie Crazy Rich Asians, produced and distributed by the Hollywood industry in 2018. Published on Futuress.
---
Journal of Times
Editorial, Book, Writing


A book designed for artist Mona Liu, translating her installation piece, The Wall, into a portable form. Echoing the collaging approach of the installation, the booklets in the box, when unfolded, can be pieced together to form a photograph displaying the complete installation—an installation that measures 19.6' x 8.2' transformed into a book measuring 4.25" x 5.5" inches.

---